TESTING INTRODUCTION
The process of testing is basically an investigation that is conducted to provide stakeholders with information about the quality of the software product, solution, or service under test.
Software testing can also provide an objective, and independent, view of the software or solution, to allow the business to confirm that what the delivery was meant to provide them with, is indeed meeting that need, and is fit-for-purpose.
Whatever your testing-needs I am sure I can successfully contribute something positive and beneficial to your project or programme.
Overview
Although testing is usually perceived as a necessity in software development it is rarely applied as a rigorous activity.
Within many projects, testing is simply omitted altogether; in others, it is executed with the distinct intent to prove that the application performs correctly under test conditions.
Software problems are can be up to 1000 times costlier to find and repair after deployment. Having software tested at several points throughout a project's life cycle is crucial, as it allows an early elimination of architectural defects and ensures the validation of software functions.
Whether you require a fully-fledged Testing Centre of Excellence (TCoE) being defined, created, and implemented within your organisation, or just some assistance to plan and deliver a testing phase of testing, then look no further. Please do not hesitate to just ask should you have any questions.
Testing Considerations
When assessing what is to be testing there are many points that may have to be taken into consideration, such as those listed below:

Business requirements

Functional design requirements

Technical design specifications

Regulatory requirements

Systems administration standards and restrictions

Corporate standards

Professional or trade association best practices

Hardware configuration

Cultural issues

Language differences.
Functional Testing Techniques
There are many functional testing techniques that can be employed to assist with the designing and development of effective Test Cases. Some of these practical and pragmatic test design techniques are defined as follows:

Boundary Value Analysis (BVA)

Equivalence Partitioning (EP)

Ad-hoc Testing

Random Testing

Static Testing

Thread
Testing.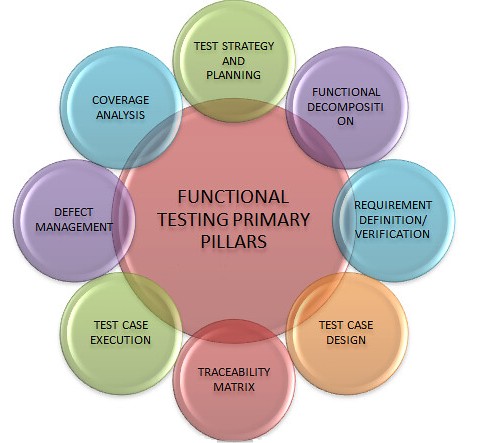 Non-Functional Testing Techniques
Non-Functional Testing
techniques and methods are used to verify that the application meets its non-functional requirements, including the following:

Compatibility Testing

Configuration Testing

Database Testing

Drill Testing

Endurance Testing

Error Handling Testing

Load Testing

Performance Testing

Security Testing


Soak Testing

Stress Testing.
Please feel free to contact me to see if I can help you with that all-important programme of work or specific project.
Downloadable
r
eference material being added in due course.
Downloadable
r
eference material being added in due course.
Downloadable
r
eference material being added in due course.